A thriving campus atmosphere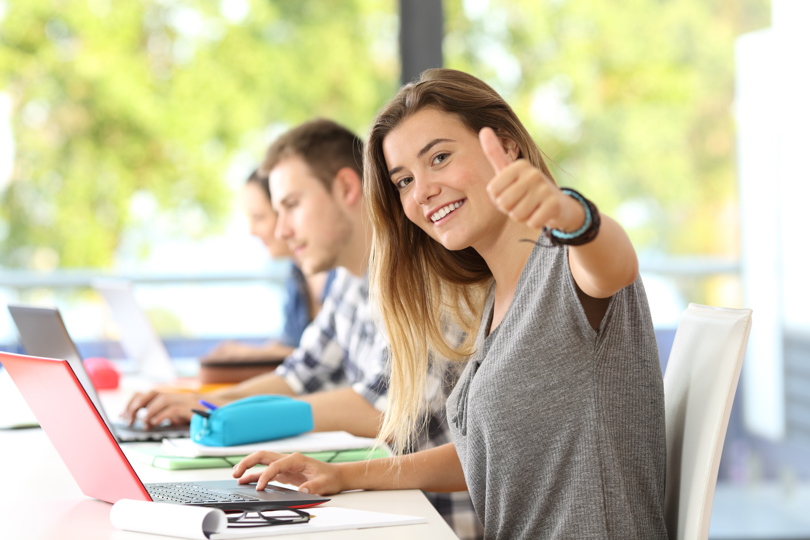 A Thriving Campus Atmosphere
In addition to academics, the Afeka campus is brimming with activities: from extracurriculars and social events, to sports teams and lectures on multiple subjects. This wealth of activity allows our students and faculty to network, participate, and broaden their horizons and skills well beyond engineering. 
Mentoring and Excellence Programs
In order to give our students as many hands-on learning opportunities as possible, Afeka has developed several unique programs for students who've demonstrated excellence and innovation. Participants receive guidance and support from a diverse group of industry-seasoned mentors, who provide them the benefit of their extensive experience and industry connections.
SmartUp merit program
This unique program is designed to cultivate individual and group excellence while encouraging curiosity, creativity, and innovation. Students are given opportunities to broaden their perspective on engineering and its role in industry and society, while maintaining academic excellence. As part of the program, they lead community engagement projects, and participate in joint research with faculty members.
AFEX program for student and alumni entrepreneurs
This program assists interested Afeka students and alumni in advancing engineering-based initiatives or products during or after their studies. Participants learn to apply the basics of entrepreneurship, with mentoring from industry experts.
Student and faculty-initiated educational activities
At Afeka, we believe that creativity in education fosters valuable skills of creative thinking. Thus, we actively support and encourage our students and faculty to initiate extracurricular educational activities for themselves and others.
Ctrl-Freak robotics & control lab
Initiated by one of our mechanical engineering lecturers at students' request, Afeka's Ctrl-Freak robotics and control lab is open every week to students from all programs and years. Participants experience working with microcontrollers, robotic platforms, logics, algorithmics, and electronics – and develop products for their own use. The lab is run by students who receive a tuition scholarship for their work.
The Afeka robotics team is a group of students from all engineering disciplines, who have joined together to investigate new and exciting technologies that further the field of robotics, by collaborating on projects and entering in national robotics competitions.
A window to the global arena
As part of inspiring our students with a global perspective on their role as engineers, Afeka encourages them to take part in international challenges, conferences, and exchanges that foster relationships with colleagues worldwide.
In this spirit, several students at Afeka have founded a local chapter of the worldwide Engineers Without Borders organization. Engineers Without Borders Israel promotes social entrepreneurship by volunteering engineers, who design sustainable solutions for underprivileged communities.