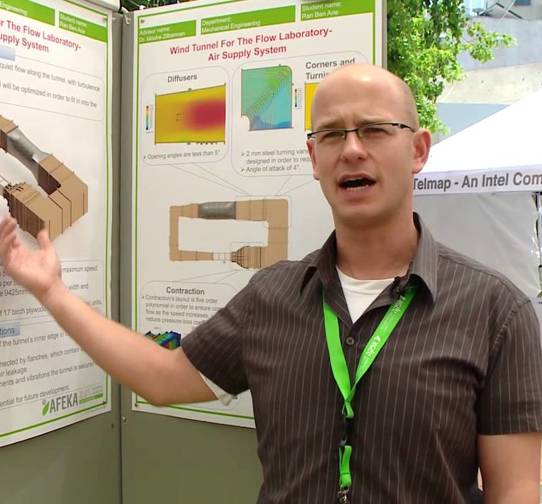 A Wind Tunnel for the Flow Laboratory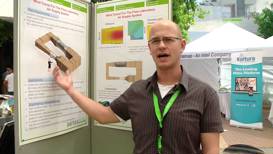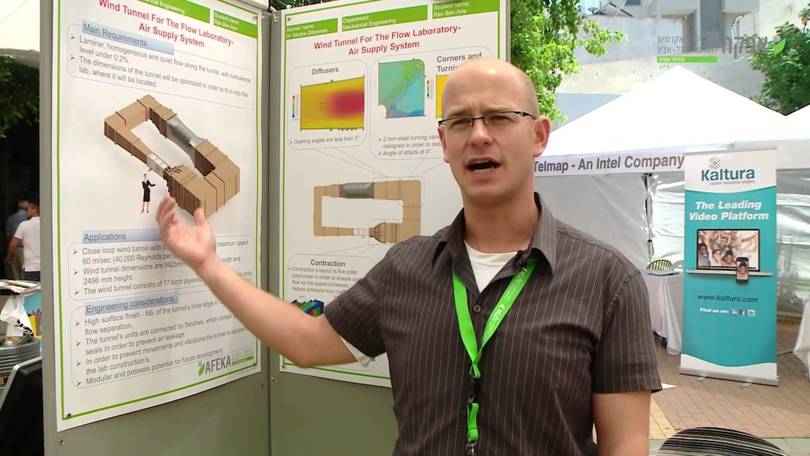 A multi student project for the design and construction of a wind tunnel for the Mechanical Engineering Dept. of the Afeka College. The product of this project is a closed circuit wind tunnel with a test chamber cross section of 50 X 50 cm. and a maximum speed of 60 m. / sec. (40,000 Reynolds per cm.). The test chamber is accessorized with a YZ conveyance system for driving pressure gauges, a turntable for setting the angle of the test model and a dual axis power sensor. The wind tunnel will be used for teaching, research and industry.
As part of the project, the students were required to design the components of the wind tunnel, including, inter alia, the air intake, the damper chamber, the fan, deflection winglets, etc., as well as an air speed control system in the test chamber, a temperature control system and a digital gauging system.