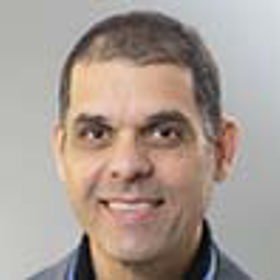 Academic Background
A bachelors and masters degree graduate in Electrical Engineering from the Technion, majoring in Power Systems. A Ph. D. Degree in Multidisciplinary Management from Tel Aviv University. A research associate and visiting lecturer at Rochester University, New York. Outstanding Lecturer from 2006 – 2009 and he has also published scientific papers and presented research studies.
Professional Background
Highly experienced in industry as a management board member of the INCOSE Company and the PMI Company and in consulting and training positions at Elta Systems, Clalit Health Services, Binat Communications, Rochester General Health System, Kodak and Carestream Health. Dr Ayal spent 20 years as a Test Engineer designing and maintaining system infrastructure and commanded, at the rank of Major (Reserves), a Systems Engineering Division in the Israeli Air Force.
Introduction To Programming Python
Workshop Matlab
Introduction To Electrical And Electronic Engine
System Design And Architecture
Systems Integration
Systems Modeling & Simulation
PEER REVIEWED PAPERS
Ayal, M., A. Seidmann (2009). An Empirical Investigation of the Value of Integrating Enterprise Information Systems: The Case of Medical Imaging Informatics. Journal of Management Information Systems, Vol. 26 No. 2, Fall 2009 pp. 43-68
Ayal, M., A. Seidmann (2007). On the Economic Role of RIS/PACS in Healthcare. Social Science Research Network (SSRN).


PROCEEDINGS OF CONFERENCES
G Bartal, M Ayal, Z Rosenbaum, and A Makori (2011). PACS Implementation Improves Communication and Collaboration Between Radiologists and Referring Physicians at a University Hospital. RSNA, Chicago, USA, Nov.
M Ayal, G Bartal, Z Rosenbaum, and A Makori (2011). Radiologists Communication and Collaboration with Referring Physicians – Case study of PACS Implementation at a University Hospital, The 6th Israeli PACS Congress (IsraPACS), Hadassah University Hospitals, Ein Kerem, Jerusalem, Israel, June.
Ayal, M., and A. Seidmann (2009) On The Economic Role of RIS/PACS in Healthcare: An Empirical Study. Hawaii International Conference on System Sciences (HICSS), Waikoloa, Big Island, Hawaii, USA.