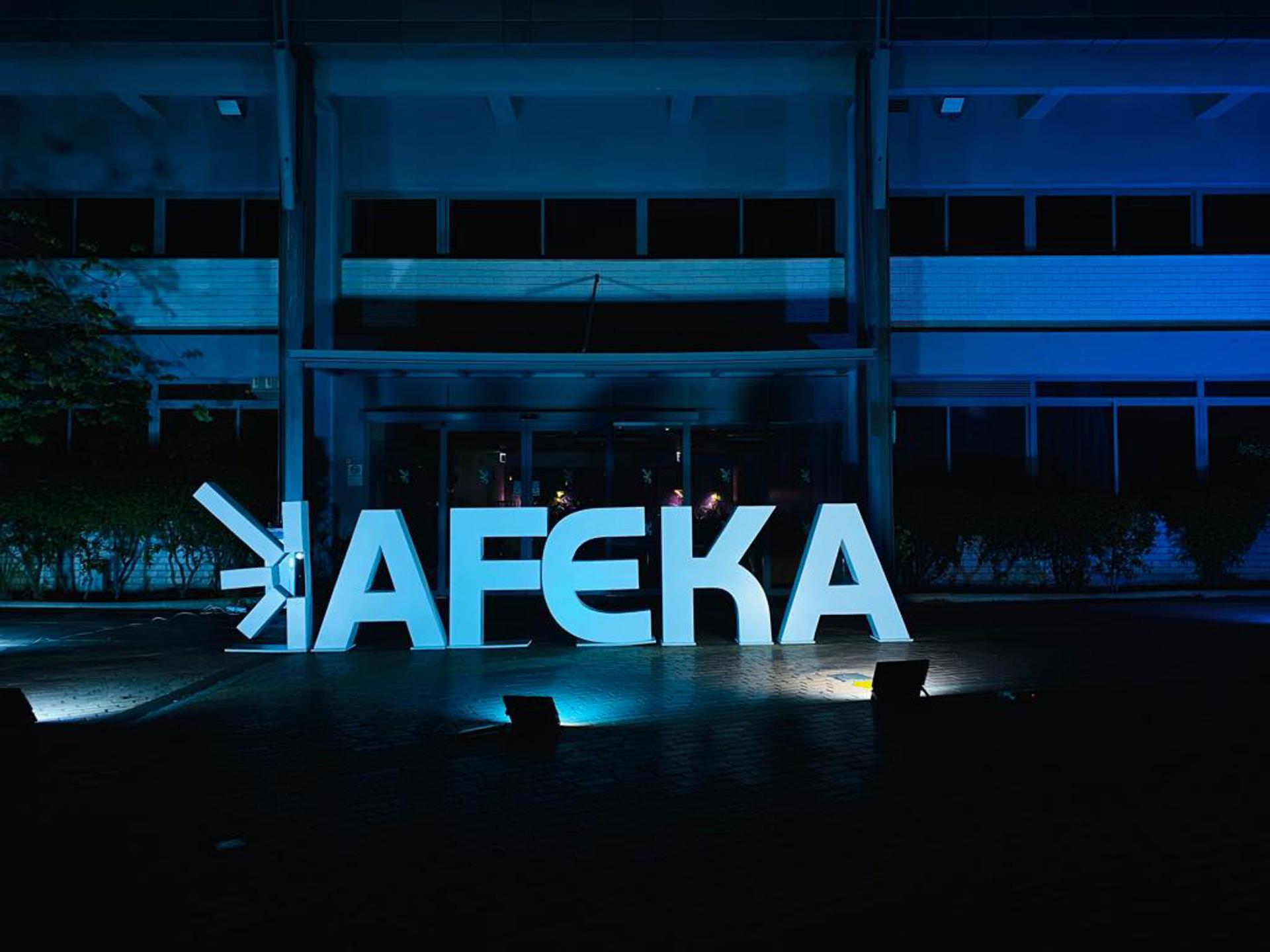 Israeli Academia Lights up in Solidarity
In the second week of Operation Iron Swords, Afeka College joined dozens of universities and colleges across Israel in simultaneously lighting up their campuses white and blue [ - the colors of the Israeli flag].
AFEKA - The Academic College of Engineering in Tel Aviv, along with university and college buildings across the country, from Tel Hai in the North, to Sapir in the South, were illuminated in the colors of the Israeli flag this evening (Tuesday) at 7:30 p.m., in an effort to show support for the security and rescue forces, as well as all citizens and residents of the State of Israel, which is undergoing a continuous war.
According to the initiative's organizers, "Our hearts go out to the families of those who have been brutally murdered, wounded, kidnapped, captured, and those still missing."
There are many faculty members and students who have been called up for military service, with the entire country being mobilized and taking part in fighting or strengthening the Home Front.
Educational institutions want to make sure they know we are always behind them, thinking of and worrying about them, and we are praying for their safe return home!
"May this light illuminate your path and inspire hope among all of Israel."
The higher education institutions that took part in this gesture are: Ben Gurion University of the Negev, The Hebrew University of Jerusalem, Tel Aviv University, The Weizmann Institute of Science, Bar-Ilan University, Reichman University, University of Haifa, Technion Israel Institute of Technology, The Open University of Israel, Ariel University, Bezalel Academy of Arts and Design Jerusalem, Sapir College, SCE - Shamoon College of Engineering, Ono Academic College, Azrieli College of Engineering in Jerusalem, Hadassah Academic College Jerusalem, Efrata- college of education, Shenkar - Engineering. Design. Art., The Academic college of Law and Science, Holon Institute of Technology (HIT), Achva Academic College, AFEKA The Academic College of Engineering in Tel Aviv, Kibbutzim College of Education, Technology and the Arts, Beit Berl College, Braude College of Engineering, Karmiel, Kinneret Academic College, Yezreel Valley College, Zefat Academic College, Western Galilee College, Tel-Hai College.
Afeka College mourns the lost and the murdered, which include students and students' family members, and looks forward to the safe return of the kidnapped and the missing, as well as speedy recovery for the injured.
Afeka is proud of its students and staff who are serving as army reservists, volunteering, and leading initiatives – and is glad to take part in supporting the national morale.
We are as one.