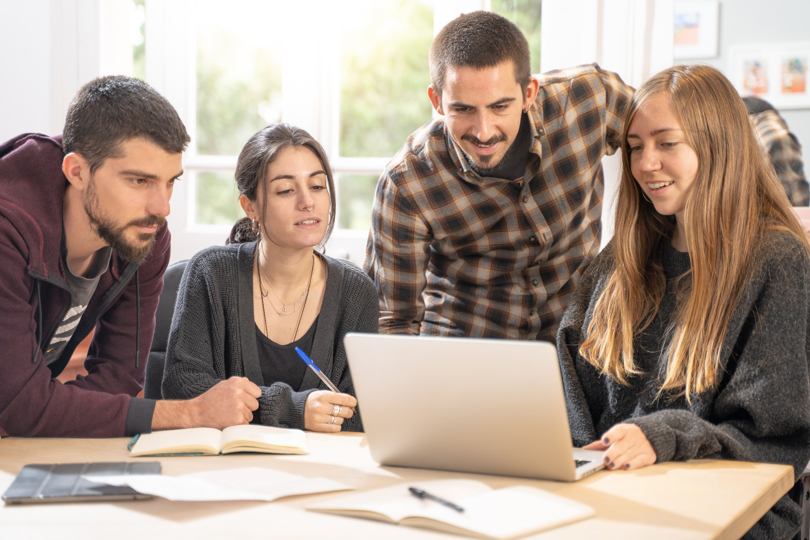 A Different Way to Learn
Excellence in teaching is a core value at Afeka. The college continuously seeks out and implements innovative teaching and learning methods, helping our students to better acquire and apply the latest knowledge in engineering, technology, and science.
Afeka's Center for Promoting Teaching fosters dialogue on academic pedagogy and supports our lecturers in perfecting their methods, towards an engaging classroom atmosphere and successful guidance of student projects.
In using project-based learning, gamification, and other methods, Afeka's academic programs enable students to acquire the highly sought-after theoretical and practical engineering knowledge valued by their future employers.
Project-Based Learning (PBL)
One of the key principles at Afeka is to present students with challenging tasks that encourage proactive learning. Project-based learning provides students with experience in solving complex problems, working in group settings, utilizing advanced technological methods, and presenting and discussing results in the classroom.
The high point of the PBL method is the graduation project, which each Afeka student must complete by the end of their first year. This project is intended to simulate the planning and development of a new engineering product or system, and requires students to apply all of the knowledge and tools they've acquired.
Over 30% of student projects at Afeka are based on industry needs, with some projects being implemented in collaboration with companies to provide actual solutions to real problems.
Flipped Classrooms and Gamification
Afeka supports its faculty in experimenting with innovative pedagogic methods. One such method is the flipped classroom, where students arrive having independently reviewed the theoretical material, and classroom time is used for developing essential skills through open discussion and practical application.
Gamification is the use of games to create an enjoyable, experiential learning model that heightens students' motivation and reinforces active participation. Gamification creates a vibrant classroom atmosphere, and helps to develop teamwork and leadership skills.