Afeka presents: A solar vehicle project for the environment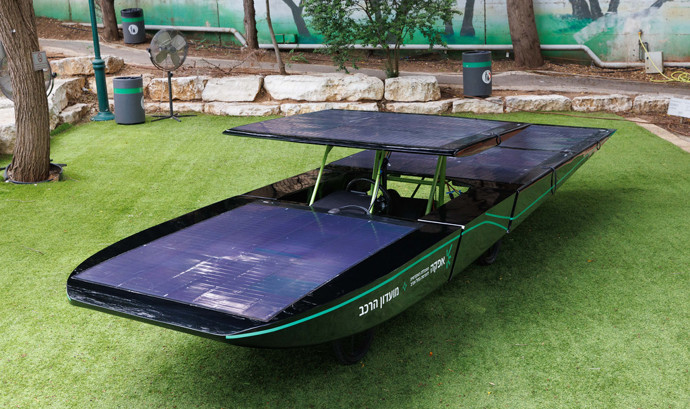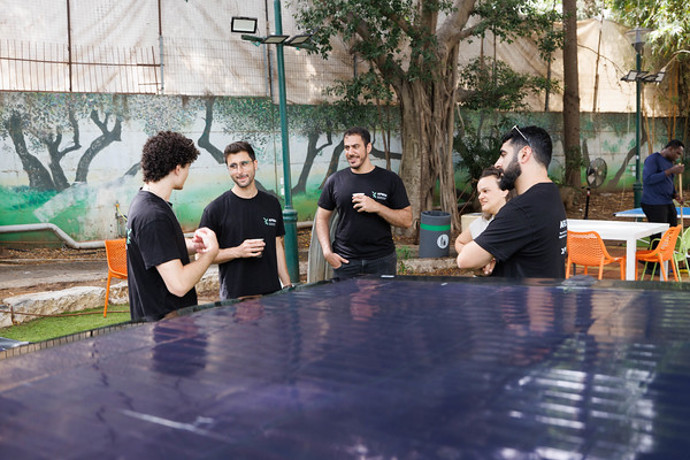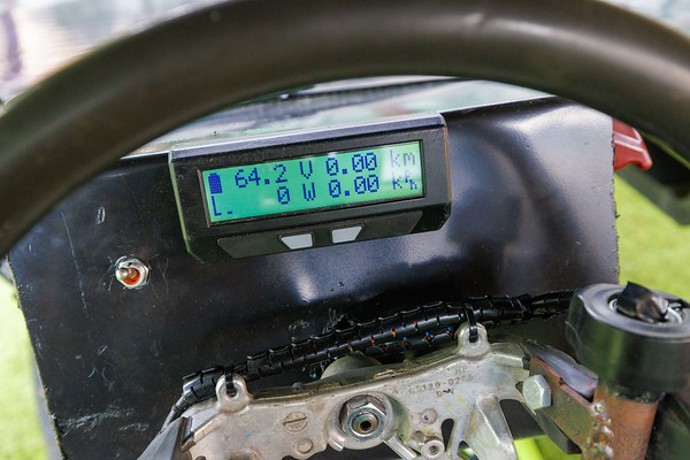 Two years ago, at the initiative of a mechanical engineering student from the automotive engineering track, and led by track director Dan Herman, Afeka Academic College of Engineering in Tel Aviv started an automotive club.
The club regularly brings together students from the college's various academic programs, including mechanical engineering, industrial engineering and management, and electrical engineering, who share a passion for the automotive field and seek to put their engineering studies into practice by designing and building vehicles.
Recently, the club launched its first solar vehicle, based on an EZRaider all-terrain vehicle chassis. The chassis structure and dimensions were adapted, and it was fitted with solar sheets provided to the students by EcoWatt Energy together with British firm Trailar, which develops and manufactures solar solutions for heavy vehicles including trucks and buses, in order to reduce fuel consumption and gas emissions.
Collaborating with these two solar companies was the logical choice, in keeping with the club's values and goal of taking part in the global struggle to reduce greenhouse gas emissions and promote awareness for the need to transition to renewable energy.
Afeka's solar vehicle was recently featured at the EcoMotion smart mobility exhibition, where the club's members received wide praise from automotive industry representatives, members of the entrepreneurial community, the media, and potential future partners.
These days, the club is in full preparation for a cross-Israel journey of several hundred kilometers, in which the students will present the vehicle to school students, in order to expose and encourage them to choose engineering studies, as well as promote the next generation's awareness of the importance of renewable energy transition.
Dan Herman, director of Afeka's automotive specialization track:
Afeka academic college, being the only institute in Israel that provides an automotive engineering study program, fully supports the solar car project, as it profoundly reflects the college's values. These include providing students with the opportunity to apply their skills and learning process in order to impact society, both by exposing pupils to STEM studies, environment, and energy issues – and by inspiring pupils to embark on their own studies and make their own impact. I am proud of the college for providing us with the support needed for this project. I am especially proud of our students, who became an enthusiastic team, eager to start the next and even more ambitious project.
Doron Levy, 4th year industrial engineering and management student and head of the automotive club: An integral part of this project's goals is to meet boys and girls from the social and geographic periphery, empower them, and tell them that they too can do it if they wish. With the coming schoolyear, we will embark on a journey that is nothing less than a national mission, meeting the next generation of Israeli engineers and instilling in them the passion for engineering.
Eden Amran, 3rd year mechanical engineering student and member of the automotive club: To me, building a solar vehicle was a personal, team, and social mission. Through hard work together with other students, we've managed to apply our engineering studies into practice, and to give our studies added value and meaning.
Photography by: Ronen Toperberg